MILLIONAIRE MIND OF THE WEEK

Do you know someone who did something exemplary in the area of service, leadership or achievement? Well nominate them for #MillionaireMind of the Week!
Just complete the survey and send their pic to WeAreMM@gmail.com.
Winners receive a prize, shoutouts on our social media, mentions the entire week on #AffirmationNation, plus a write-up about why they won and a placement on "Millionaires Row"!
MILLIONAIRES' ROW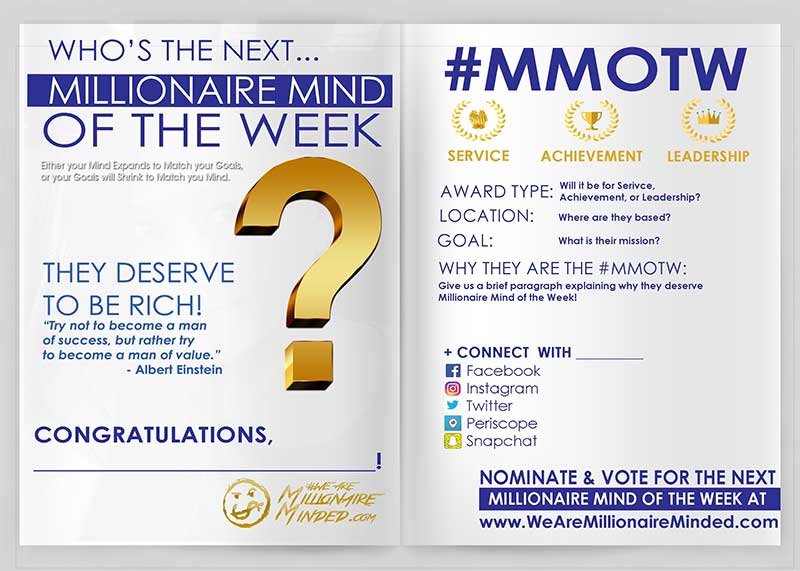 Create your own user feedback survey